Recruitment of foreign personnel in
textile industry
Get in touch with us and recruit the right person for your business!
You talk to a person from our team to find the right foreign employees for you and sign the contract.
You enjoy your new employees and the company's profit.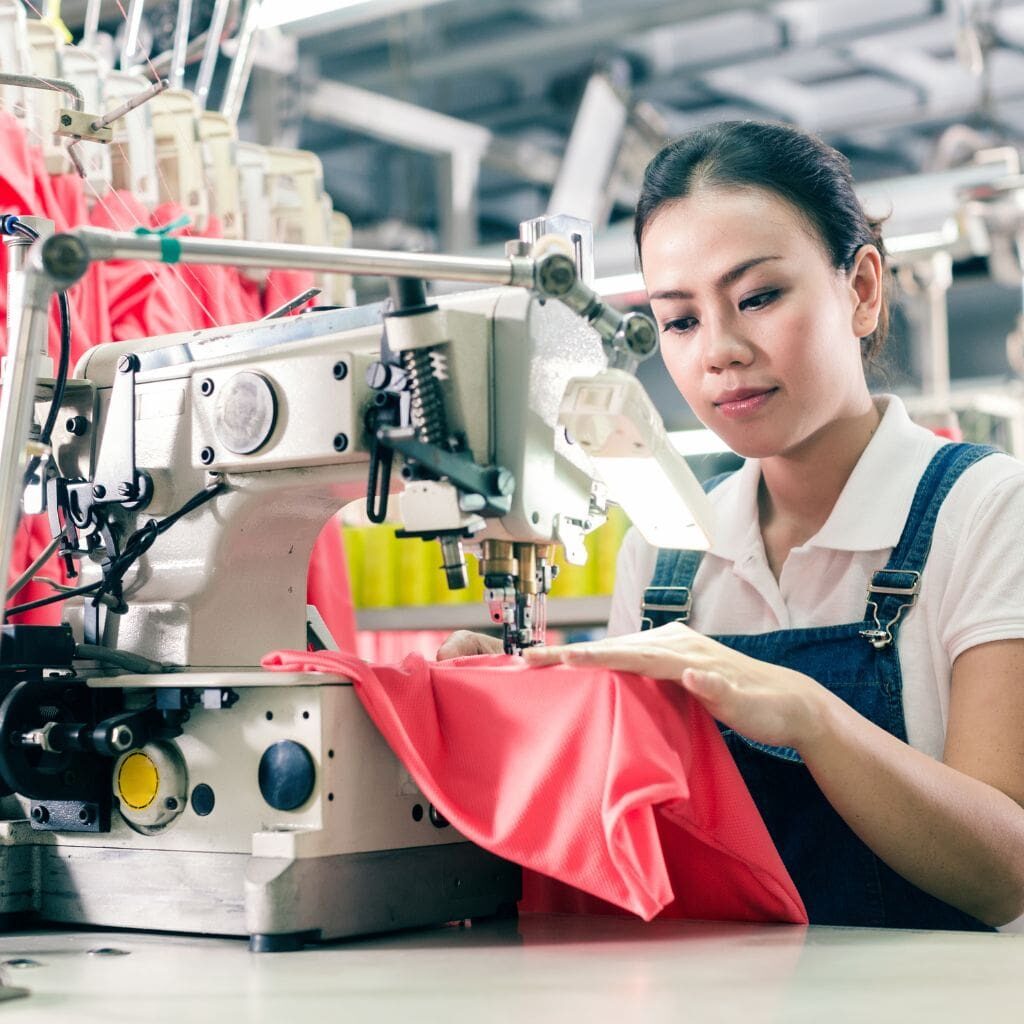 Recruitment of foreign personnel in the textile industry
Navon Jobs brings employees from countries with a lower standard of living than Romania, mainly from Asia. Most foreign employees come from Sri Lanka, Pakistan, Nepal, Vietnam, India, but also from Sudan or Brazil. We offer the most modern and efficient solutions for the recruitment and placement of Asian and foreign labor in Romania.
Workers for textile factories
The textile and clothing industry has a long tradition in Romania, with companies that have been operating for over 80 years, being represented in all the counties of the country, all with a significant weight in the economy of the Romanian counties. If you are in need of unskilled workers in the textile industry, Asians can be the optimal solution to solve the problems related to the labor crisis in the textile industry.
Advantages of recruiting Asian and foreign personnel in the textile industry
Through the Asian staff recruitment agency Navon Jobs, the workforce is placed exactly in the fields where it is most needed. All workers will have papers and work legally; In addition, by recruiting with Navon Jobs, your employees will be able to start work as soon as the recruitment and placement process is complete.
We are happy to help train competent teams of employees to solve the staffing needs of companies in Romania. Whether you need a single employee or several, our agency will be at your service!
Asian staff are stress-resistant, loyal to their employers, and have a high capacity for concentration and openness to people. In addition, the meticulousness shown by Asian workers makes them suitable candidates for the textile industry.
Asians are the right people for jobs in the textile industry. Hard-working, willing to take on repetitive tasks and responsible for the assigned work, hence the Asian and foreign staff are ideal for the activities in this field. Accustomed to working in diverse factories and performing repetitive tasks, Asian and foreign workers will make the necessary effort to integrate into the new workplace.
Now choose one of the best solutions for recruiting foreign workers!